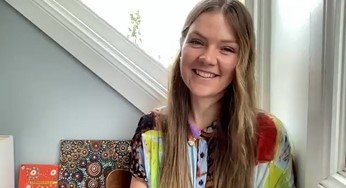 Just two months after the first assembly of Australia's Fifth Plenary Council, Adelaide member Madeline Forde is already eagerly preparing for the second assembly, due to be held in July 2022.
The 25-year-old is one of the youngest of the 276 members of the Plenary Council, and said she is driven by a passion to ensure the voice of young people forms part of the Plenary Council process.
"I came into the experience not really knowing what to expect, especially as a young person. I really don't have a background in theology or an understanding of the Catholic Church," Madeline said.
"Young people have so many gifts, talents and wisdom to offer to the Church and this Plenary Council is about really showcasing that; that it is a two-way wisdom and we all have so much to learn from each other."
Madeline said she was motivated to nominate herself as a member for the Archdiocese of Adelaide to ensure "there was space for the future of the Church within the Plenary Council conversations".
"Young people are facing a lot of uncertainty, especially as we've experienced over the last couple of years, so having an ability and a chance to have a voice as a young person in this is quite significant," she said.
Having recently moved to Sydney, Madeline said participating in the week-long Plenary Council in an online format from her bedroom was a unique experience.
"It was very interesting to have all these emotions in my bedroom and then walk out of my bedroom and have dinner with my family and try to process the enormity of what was being discussed, listened to and heard," she said.
"There were definitely points where I had to lie down on my bed and turn off my camera and really try and focus on listening so I could really try to fully understand to the best of my ability what was being said."
Another major challenge was the online format of the assembly, which meant participants were glued to their screens for six or seven hours each day.
"The exhaustion and the fatigue that I felt from the online experience was tremendous," Madeline said. "I still feel like I'm recovering from the energy that it took.
"But in saying that, I was absolutely blown away by how well it worked and the level of depth of conversation and listening we got to as a community in the online space.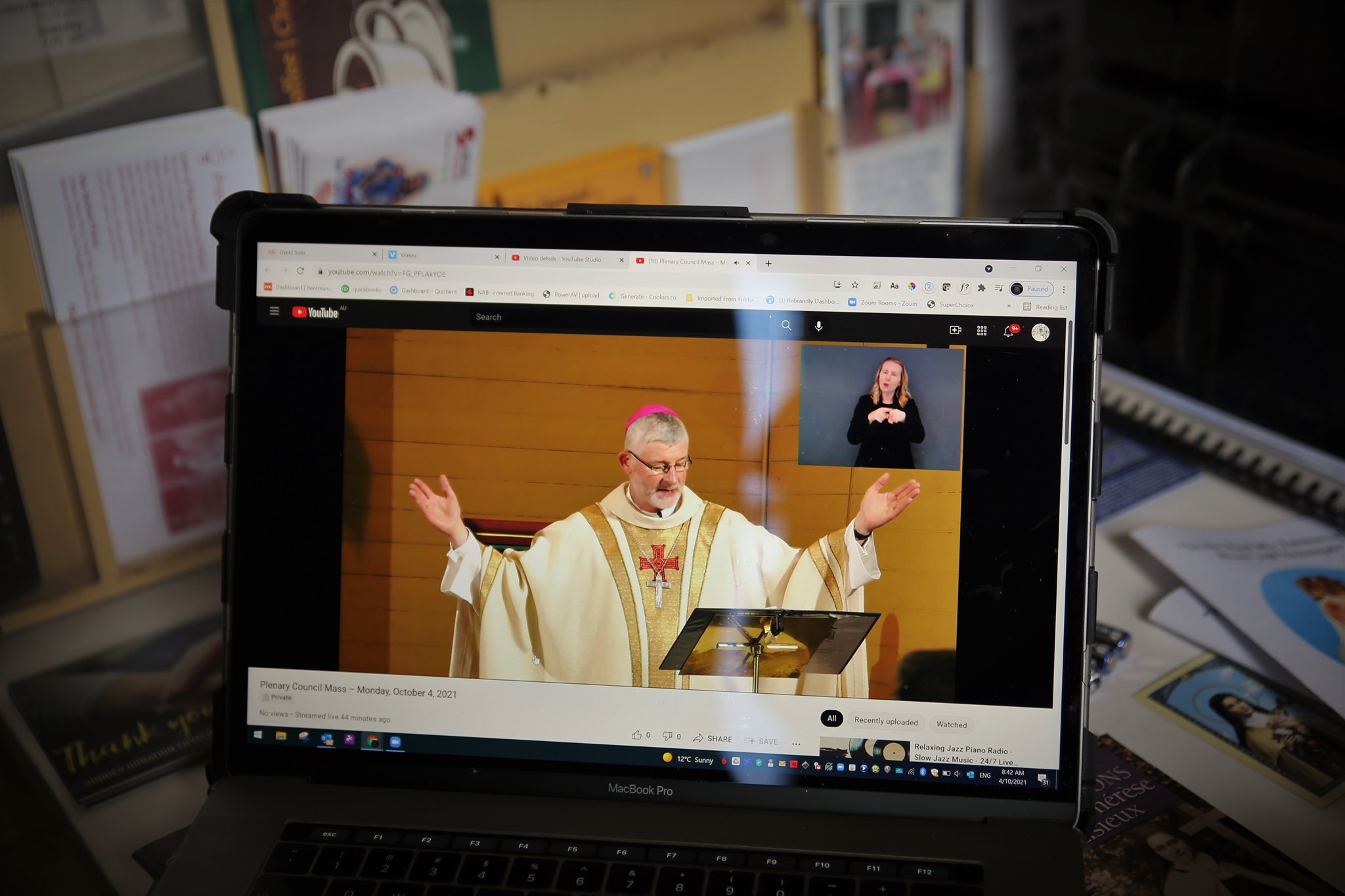 "Seeing how the conversations, the listening and the hearing played out in an online space … a space where people felt like they could be vulnerable, they could be open, they could share their heart, having that experience … has given me such significant hope that that can be replicated on a mass scale."
In the lead-up to the July 2022 second Assembly, Madeline said she would focus on continuing to listen and discern a path forward.
"It's really important to focus on the initiatives that the small groups came up with and those actions that we would like to implement, and to learn more and to listen in the ongoing months with an open heart and an open mind in case there is a perspective, encounter or experience that I have that changes how those actions or proposed initiatives will look going forward," she said.
The daughter of two Catholic primary school principals, Madeline said she was "incredibly fortunate" to be raised in a loving home, crediting her parents for the life lessons they taught her.
"My parents really role-modelled to me the importance of loving everyone unconditionally, knowing that they bring different stories to the table," she explained.
"Because of my parents' role-modelling and because of that love that I encountered and wanted to give to others, I used to be that really annoying young kid on a cul-de-sac that would do a bake sale every week and have a different charity that I was supporting.
"I think for me that's where my passion for others grew from, and as I've grown and as I've learnt more … I've really been driven by my encounters with others."
Madeline said she is particularly passionate about Australia's First Nations peoples, and providing welcoming, safe spaces for vulnerable members of the community to feel at home.
"I've had the fortune of meeting and encountering so many people from all over the world and seeing their attitude to life, their joy in the simple things, but also their ability to empower others and make others feel seen and heard is something that I've been incredibly influenced by," she said.
"I'm a big believer that if you're passionate about something, you should be doing it every single day and it should be ingrained in your daily life, it shouldn't be an additional thing that you do at the end of the day or because there's a significant event on, so I really try and bring all my passions into my daily living."
Madeline was recently appointed to an international youth advisory board coordinated by the Vatican's Dicastery for Laity, Family and Life. Read more about her appointment here.
Words: Matthew Biddle
Images: Australian Catholic Bishops Conference