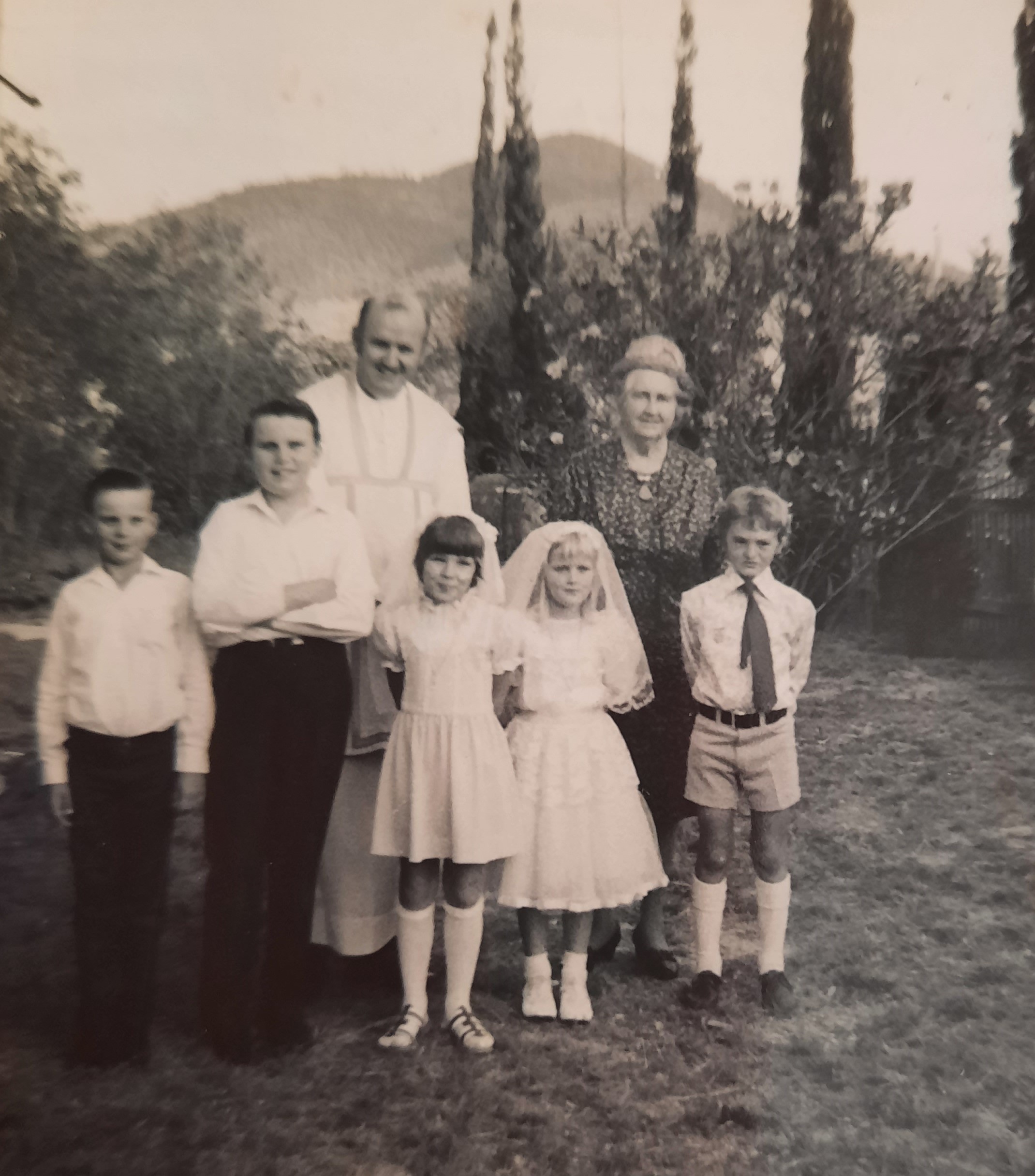 For as long as she can remember, Wendy Stuart has been on a journey of faith. This journey has seen her travel full circle, from being baptised into the Catholic faith as an infant, to over a decade as a member of the Unification Church, to participating in spiritual movements and then Protestantism, and finally a return to Catholicism.
Wendy was born in Parramatta in the early 1960s. While in primary school, Wendy moved with her family to the rural Queensland town of Mount Perry, where her family operated the local small goods store. She remembers her first Communion and how she loved religious instruction.
Her high school years were spent in Bundaberg. Getting to Mass was not always easy for her parents, but Wendy would ride her bike to the local church and, on her own initiative, asked to be enrolled for the sacrament of Confirmation.
University life in Brisbane expanded Wendy's world. The free and easy lifestyle was at first a shock to her reasonably sheltered life. There were opportunities to meet with people who held different religious beliefs and worldviews. As Wendy tried to cling to her Catholic faith, she could feel herself being drawn to what other religions had to offer. To the detriment of her studies, Wendy's mind was focused on how to make sense of her life and her inner grappling with what God wanted her to do.
Wendy's internal searching led her to innocently accept an invitation from a young man to attend some information sessions by a "Christian" group he was involved with. Little did Wendy know this was the start of her intense involvement with the Unification Church, or the "Moonies", regarded by some as a cult. She left university, friends and family to follow what she thought was "her calling" to "build God's Kingdom".
During the next 12 years, Wendy's life revolved completely around being a full-time volunteer of this church, including working for them in South Korea and the United Kingdom. Wendy admits there were elements of the church she found appealing, such as the sense of community, idealism and prayer. However, internally Wendy knew some things were not right.
She felt there was something distinctly "not Christian" and, at times, had doubts about aspects of their teachings. Wendy noted that significant amounts of time were spent on fundraising for dubious purposes, that there was mental abuse and a lack of freedom to ask questions, to be an individual or to challenge the status quo. Wendy's faith wavered, particularly after an experience of abuse by an elder member. But she hoped for a spiritual reprieve by agreeing to an arranged marriage to a French man. Not long after this, however, she and her new husband returned to Australia and gradually left the church.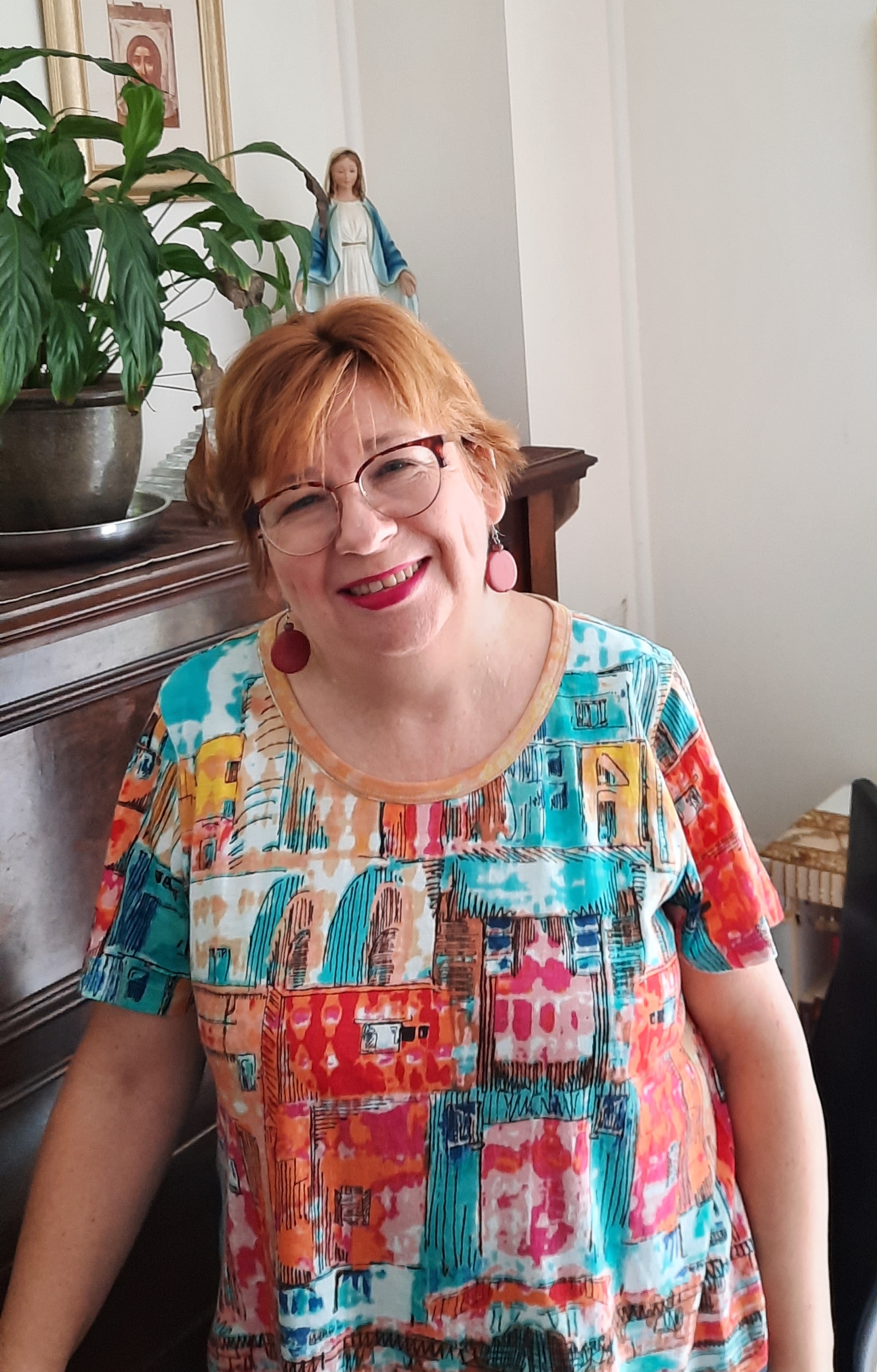 Life then centred on raising three children and, eventually, dealing with a failed marriage and lost ideals. Still, Wendy's search for God, a faith community and spiritual and emotional healing continued.
Around this time, Wendy embarked on a new career of book editing, where much of her work involved "new age" and self-help books. This led Wendy to explore various spiritual practices, such as "energy healing" and the like. Yet, Wendy noticed that many of these spiritualities failed to recognise Jesus or honour God as the source of all energy.
Wendy then spent several years studying with the Baptist Church, where she experienced a deep immersion into the Scriptures. This helped her unravel previous teachings she had been exposed to. Wendy experienced a great sense of healing and love from the community, and despite some hesitancy to be part of "religion" again, she opened her heart to God and Jesus. While Wendy remains grateful for the support she received from the Baptists, she says she often felt she did not truly belong.
And so we arrive at the current chapter of Wendy's faith journey. Her children are now young adults and she has remarried. Wendy and her husband had a desire to share the one expression of faith, so decided to attend a Catholic Mass just prior to the COVID-19 pandemic. Although Wendy's husband's faith had been formed in the Anglican Church, he knew – and appreciated – the many similarities it held with the Catholic tradition.
At this first experience of a Catholic Mass in many years, Wendy found herself quite overwhelmed. In hindsight, she knows she probably shouldn't have received the Eucharist at that time, but as she received Jesus, she felt a wave of emotion and an enormous sense of "being home".
With great fervour she started to Google all things Catholic, wishing to discover her "lost faith" – and perhaps herself. In her search she stumbled upon two organisations that have greatly assisted her return to the practice of the faith.
Firstly, Wendy connected with the Catholic Enquiry Centre and received a free copy of Call and Response: An introduction to the Catholic Faith. She "devoured" it and then reached out again, asking questions about her own situation and what steps she should take. She wanted to know "Am I Catholic still?"
Encouraged by the responses she received from the Enquiry Centre, she was inspired to receive the sacrament of Reconciliation and went in search of a priest with whom she would feel comfortable to pour out her burdens. As luck – or God's divine providence – would have it, Wendy stumbled on a retired bishop who was on supply at the nearby parish. Wendy plucked up the courage to ask the bishop how and when she might "go to" the sacrament. After sharing her story, he said, "Wendy, I feel God has forgiven you already. And you just need reassurance. Let's do it now!"
Wendy said:
We just sat on a bench, and he said the prayers. He was so kind and welcoming. Afterwards, I was in such a state of joy, I walked up to the altar and stood there with my eyes closed, and suddenly I had this whole vision that I had this hard shell around me, and it was cracking and crumbling at my feet. I felt myself stepping out of it, and then Jesus, came right next to me and put his arm around me and started walking with me into my future. I was free.
After this experience, Wendy came across the team at Evangelisation Brisbane and their book, More with Jesus. She attended her first Catholic retreat where the facilitator, Shane Dwyer, spoke of God's interaction in our lives and how we can "choose" to respond to God's invitation at any time. Shane's words helped a tearful Wendy to understand God's great love and continual presence in her life. Shane encouraged Wendy to just keep "showing up" to God.
Now Wendy is hungry for more. She is devouring books written by people who have journeyed from other faiths to Catholicism and discovering others who, like her, felt a sense of "coming home". She and her husband participated in Evangelisation Brisbane's online program, Going Deeper, and found it enriching. She attends Mass regularly and has recently been working as a secretary in her local parish office.
There is so much more to Wendy's story; she is now sketching out her memoir. She does sometimes wonder if her life would have been easier if she had just stuck with the Catholic faith. But, in her periods of contemplation, she can cast her mind back over the years and can clearly see the countless times God interacted in her life – even when she wasn't aware of it.
Her favourite hymn is He Holds Me Fast. And, she realises, He never let her go.
Resources
For further information about the More with Jesus book and the Going Deeper program, contact Evangelisation Brisbane
Images: Wendy at her First Holy Communion - Supplied
Words: Sharon Brewer