One of the most common questions asked of the Catholic Enquiry Centre is, "How do I get a copy of my Baptism certificate?" Such enquirers are required to locate and connect with the parish where they were baptised to source a copy of the certificate. This made us think, what other requests do parishes get, and who answers them?
In most cases it is the parish secretary. She or he is often the doorway into the parish, and for those not regularly attending Mass, their first impression of a parish could be through their encounter with the parish secretary. These men and women in our parish offices are our frontline evangelists.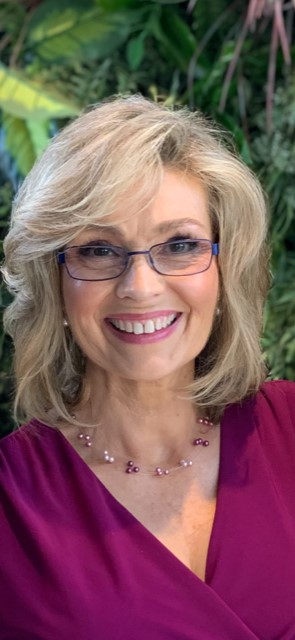 Deborah Foote is parish support manager in the Archdiocese of Canberra and Goulburn. Her role includes training, employment, liaison, legislative compliance support, networking and general pastoral support to the 55 parish staff and office volunteers in the Archdiocese. Deborah says:
"It is so important that there is a friendly, caring voice or person answering that phone call or doorbell. They are the face of the Church, the very first point of contact for some who may have been away from the Church for some time. We are so lucky in our Archdiocese that so many go the 'extra mile' to cater to all needs for our parishioners and those marginalised. The COVID-19 pandemic has proved this especially; the effort parish offices went to to reach out to people who couldn't leave home, and those who couldn't come to Mass, to ensure they were not alone, was phenomenal."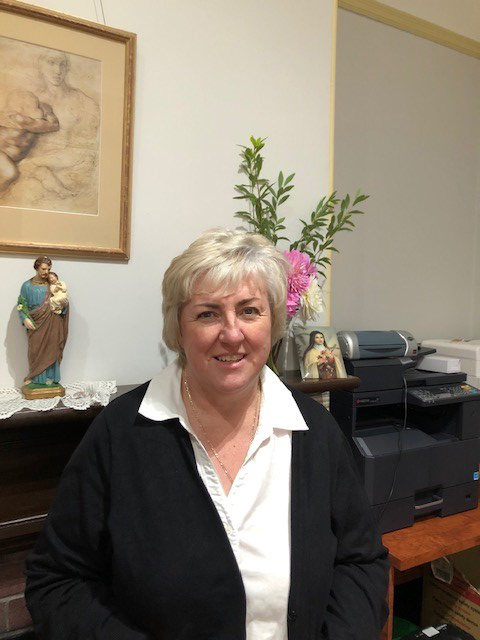 Sharon Cashman is the parish secretary for the Goulburn Mission comprising the parishes of Goulburn, Crookwell and Taralga in regional NSW. Sharon has been parish secretary for over 20 years. She knows the way she greets and engages with people who come to the parish office is critical. She says:
"I love my job! I get to meet so many people on different paths on their journey. Some days it's Baptism enquiries, sacramental enrolment or assisting families organising funerals. I also enjoy the variety of financial work and data input. COVID-19 has had many challenges with the extra workload required – recording names, cleaning, helping people with using the app to sign in – but as I stand at the door to help, it's lovely to say 'hello' and meet the parishioners and get to know them. I am blessed in Goulburn to have great support from many volunteers within the parish."
In parishes where the secretary is the only staff member, the skill set required is extensive. Many require secretarial, financial and record-keeping skills. In recent years they have added to that list the understanding and implementation of all areas of compliance and professional standards from child protection, work, health and safety, copyright and public liability. Due to COVID-19, parish secretaries have all the extra tasks that go with ensuring a COVID-safe environment and managing "checking-in" procedures. It's an extensive duty statement.
However, the most critical role these men and women have is to not only be the face of the parish, but the face of Christ as well. During their busy days, they are called upon, often at the drop of a hat, to respond with compassion and understanding to people who are grieving, mentally or physically unwell, or just unsure as to how they should navigate aspects of Church life. It takes a person focused on Christ's mission to know how to put aside an urgent task and give their full attention to the person on the phone or at the door. And it takes time, patience and extra effort to add a note of kindness or offer of prayer to the many people who correspond via email.
Evangelisation is lived out in many and varied ways. It may not always require proclamation or teaching, but personal witness is always central. Evangelisation is lived in our day-to-day life, in our workplaces and interactions as we are the face of Christ in the world. The evangelisation efforts of parish secretaries rarely see the limelight, but it is often their gifts of administration and management that allow the light of Christ to shine through others. The CEC gives thanks to God for all parish secretaries who are gifted with a true missionary spirit!
Words: Sharon Brewer
Images: Supplied