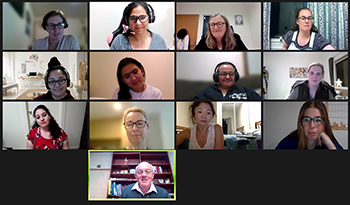 In mid-August, 10 young women from across Australia were "Zoomed" into their virtual classroom with Australian Catholic University (ACU) lecturer Dr Maeve Louise Heaney VDMF. For four days, the participants of the Leadership for Mission program engaged in the topic of "Theology for the future: Reimagining leadership".
Due to COVID-19 restrictions, the cohort was unable to attend the intensive component of their course in Sydney. However, this did not limit their readiness to learn, nor their creative spirit in preparing beautiful liturgies. They also found enjoyable ways to connect and enjoy hospitality in the virtual space.
The Leadership for Mission program is an offering from the National Centre for Evangelisation, in collaboration with the ACU and Catholic Mission. The program will continue into 2022 with the final unit focusing on mission.
In this edition of The Bridge, we would like to provide you with a short profile of each participant in the program. We asked them to summarise why they wanted to participate in the course or why they believe a program such as this is beneficial to young women.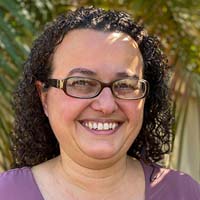 Lisa Bright
Sydney, NSW
Profession: Consultant, Synodal Consulting
Qualifications: Bachelor of Commerce (Human Resource Management), Bachelor of Theology
Interests: Karaoke, reading, great conversations, life-long learning
Leadership is both a gift and a skill that has to be nurtured. Formation for leadership by our Catholic Church, particularly for women, recognises that leadership is something that is not limited to the ordained and that there is a place for women in leadership within our Church.
The provision of good lay leadership formation, especially for women, is one step in response to recommendations from the Royal Commission on sexual abuse, governance reports and in response to the Plenary Council, which identified the limited opportunities for women in leadership, and a gender imbalance in leadership roles in comparison to the number of women involved in ministry. A commitment, such as the provision of formation, is one way that shows the Catholic Church is committed to listening to the voice of women and empowering them to bring to life the mission of God by employing their gifts and skills in leadership.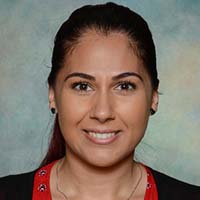 Melinda Chand
Sydney, NSW
Profession: Religious Education Teacher and House Leader
Qualifications: Bachelor Education (Secondary) and Bachelor Arts Theology/Mathematics
Interests: Mission work, interfaith dialogue, young adult formation, wellbeing and pastoral care, religious education in schools and how to keep the Catholic identity and mission visible and present in the 21st-century classroom.
My hope is that through the Leadership for Mission program I am able to reflect on my own context as a young Catholic woman and educator. Applying the lessons I learn through my study, and from the Gospel, will help enrich and develop my leadership skills in order for me to make a positive change in the Church and wider community. I believe it is vital as a Catholic leader that I have a theological basis and understanding as to where my leadership comes from to enable me to listen to what the Spirit is asking of me.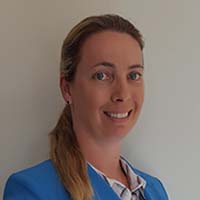 Mandy Hayward
Perth, WA
Profession: Secondary teacher of Religious Studies and Maths
Qualifications: Bachelor of Science and tertiary studies in maths, teaching and theology
Interests: Running and studying theology
The workplace has adapted and is more accepting today of having women in leadership roles. The perspective of a woman is different to that of a man in many ways. As an example, the birth of a child will be experienced and expressed differently by the mother compared with the father. Therefore, providing a balanced viewpoint from the perspectives of both genders allows for the comprehension to a wider audience. Supporting the leadership of women through structured formation shows the value in the experiences that women bring to the table.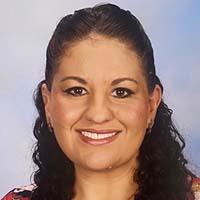 Monique Hill
Callala Bay, NSW
Profession: Primary School Teacher
Qualifications: Bachelor of Commerce, Graduate Diploma Education.
Interests: Learning new skills, singing, performing in local amateur musical theatre productions and eisteddfods, fitness classes, shopping and making friends.
By undertaking the Leadership for Mission program with other young women from around Australia, I hope to become a more confident and effective leader who is Catholic. The Graduate Certificate in Theology is increasing my understanding of theology and biblical studies. I am gaining increased understanding, including different perspectives, about the Catholic faith, as well as learning about contemporary issues for women. By increasing my skills and understanding, I am better equipped in relating to others and sharing my faith.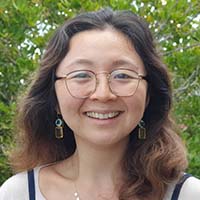 Jiwon (Jae) Lah-Youn
Cairns, Queensland
Profession: Junior Doctor
Qualifications: Bachelor of Arts, Bachelor of Medicine, Bachelor of Surgery
Interests: Music, hiking, running
I think it's important that every member of our Church has formation in theology, mission and leadership. We are navigating the problem of human faithfulness in a non-committal world. We are troubled by new questions that the Church has yet to answer. These challenges need well-formed leaders, and I believe they would be better addressed if the Church leant on all, not just half, its potential leaders. Women have intelligent and innovative perspectives, perspectives that have been missing in ecclesial history. We have insights to share, that deserve more recognition than a mention of "feminine mystery" or genius. We've got plain old ideas and visions. It is in the Church's best interest to form and utilise the women leaders of their flock.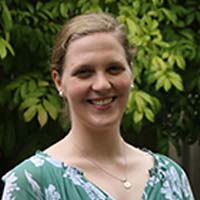 Steph Langley
Brisbane, Queensland
Profession: Head of House, All Hallows, Brisbane
Qualifications: Bachelor of Education (Secondary)
Interests: Youth mental health and student well-being, Mercy education and the life of Catherine McAuley.
We live in a time with competing priorities for the mental space of young people. For many, in their world of instant gratification and "busyness", faith does not seem to be making it onto the priority list. I believe for many young people the traditions and customs of the Catholic Church have not kept up with their rapidly changing world. This course is helping me to rethink the way that young people may be able to engage in their faith and how women's leadership in the Church can be instrumental to that. We have many examples of women in Scripture and our history who have been change-makers in the way faith is seen in our tradition. We may just be able to do that today as well.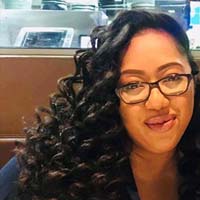 Olivia Lee
Sydney, NSW
Profession: Executive Assistant for the Plenary Council
Qualifications: Bachelor of Liberal Arts
Interests: Watching true crime shows, hearing the stories of how people overcome tragedy, Myers Briggs theories and the Enneagram
Whilst this is an academic course, I can already see that the true fruits of how the Leadership for Mission program will help me to become a more effective Catholic leader lie in the open and authentic discussions that take place within the learning. For me, I have learnt more about leadership through the heartfelt discussions that organically arise and encourage the sharing of our deepest desires and the reality of what it is like to be a woman working in the Church. The modelling of womanhood and leadership that our lecturers have shown has given me a very clear example of how to lead with my heart, out of love for God and this Church.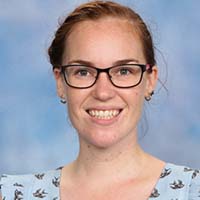 Kathryn Pettersen
Darwin, NT
Profession: Diocesan Youth Coordinator (Darwin Diocese)
Qualifications: Bachelor of Science, Master of Science, Grad. Dip. Teaching and Learning (Secondary)
Interests: Musical instruments and being outdoors
Through this leadership program I hope to become more confident in my understanding of theology. I am thoroughly enjoying looking at contemporary theological issues, as it is quite interesting and really inspiring. It is also my hope that this program will lead to future employees, who are typically male, to look not only at me and my skills, but also the qualifications and know that women can rightly hold Catholic leadership positions. Too often it is women in the pews, and men in leadership roles and my question is, "what if we could even this out?" I hope that I can become one of those women who are both in the pews and in Catholic schools' leadership.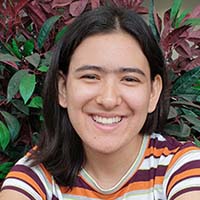 Sharina Rabusic
Adelaide, SA
Profession: Medical receptionist
Qualifications: Bachelor of Forensic and Analytical Science
Interests: Music, science, learning
One of the main things I have found that will contribute to me becoming a more effective Catholic leader is engaging with other passionate and encouraging Catholic women around Australia. It has shown me the importance of just simply listening to each other. Contributing mine and their experiences to this course has given me a new perspective on many issues our Church faces. Engaging in open dialogue with each other, along with guests, has been the most eye-opening and rewarding part of this experience thus far.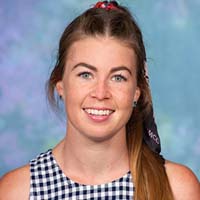 Jaime Slattery
Warwick, Queensland
Profession: Secondary teacher in HPE, Maths and Science
Qualifications: Bachelor of Sport and Exercise Science, Bachelor of Education
Interests: Family, friends, travelling, sports from touch football to water-skiing and exercising with my Australian Cattle Dog, Billie!
I was first interested in the Leadership for Mission program because it offered me the chance to deepen my faith, invite my faith into my teaching and connect with a group of like-minded women across a variety of industries. I hoped this course would provide me with the tools necessary to intertwine mission and leadership with the education industry. I am pleased to say my experiences within this course have been positive and I have thoroughly enjoyed learning about leadership for mission and my own leadership journey. This opportunity has reinforced the importance of belief, community and unity in leadership and encouraged me to continue to believe in myself.
Image: Participants greeted by Bishop Michael Morrissey, Bishop Delegate for Women via Zoom (Melinda Chand). Participant photos supplied.
Words: Participants, Sharon Brewer