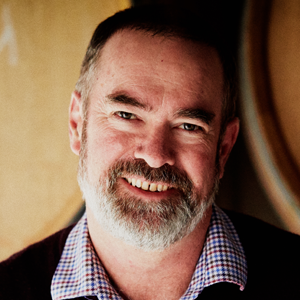 Open the Doors of the Domestic Church – Urban Community Ministry
In seeking to respond to the call to become an evangelising Church, we have neglected the powerful weapon that lies hidden within our Catholic parishes and faith communities: faithful, believing married couples and their children. It's true, and tragic, that families like these are a rarer breed in an age of secularisation and disillusionment with the Church. Nonetheless it is vital now that intentional Catholic married couples take up Pope Francis' commission to become 'missionary disciples', inviting others into their homes for an experience of fellowship and faith. We will consider models that work. Evangelisation initiatives powered by food and family!
Tim Kirk completed a degree in theology and then taught religious education at Xavier College in Melbourne for five years before returning to Murrumbateman near Canberra in 1997 to work in the family business, Clonakilla Winery. He now attempts to divide his time between his role as CEO and chief winemaker at Clonakilla, leading the Canberra branch of the Disciples of Jesus, and engaging in works of evangelisation and faith renewal in the wider Church, primarily through exercising a gift for preaching and teaching. Tim has a love for New Testament theology, particularly the theology of the Spirit at work in and through the Church. He is also fascinated by the study of renewal movements over the long arc of Christian history. Tim is married to Lara and together they are the parents of five extraordinary humans.
SESSION TIME:
Friday, 21 October @11.00am AEDT