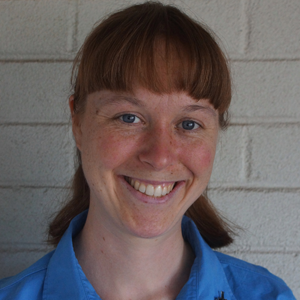 Rural and Remote Community Ministry
What are the realities of pastoral ministry in rural and remote life? And how do we provide care for our distant communities?
Far from the city lights, sparks of the Spirit are plentiful across the Australian landscape. There are many varieties of regional, rural, remote and isolated communities, but that word 'community' is extremely important. Ministries within these places reinforce and strengthen a sense of community that, at its best, models the reign of God among us. Yet there are also unique challenges and fine lines to be navigated in order to be caring, authentic, professional and sustainable. Hear some experiences and reflections about ministry beyond our cities - sources of inspiration and hopes for the future.
Sr Elizabeth Young RSM was brought up in the rural south-east of South Australia, Boandik Country. From experiencing and valuing Church ministry, she was professed as a Sister of Mercy in 2010. After that, she studied and worked in Port Augusta in the Port Pirie Diocese. As a Youth Ministry Coordinator, she travelled throughout the diocese to enable ministry, as well as taking part in ministries in prison, detention centre, Aboriginal community, nursing home and parish settings. Following more study, she moved to Forbes, Wiradjuri Country, in the west of NSW, in 2019. Sr Elizabeth is a Diocesan Pastoral Worker and a chaplain to the only Catholic high school. She loves rural and remote ministry, and feels especially at home in the wide open spaces.
SESSION TIME:
Friday, 21 October @11.00am AEDT