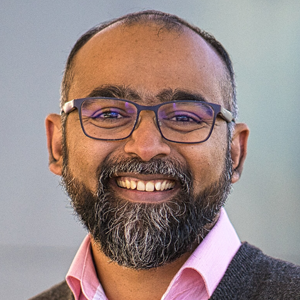 Being and joyfully announcing the Gospel!
"In our own languages, we hear them speaking about God's deeds of power" (Acts 2:11). In this keynote address, Sojin explores how the Kerygma - which was simple and to the point - lived and preached by the apostles formed, and is still forming, communities of faith. In the past few decades, Australia has embraced record numbers of immigrants, opening another opportunity for evangelisation. How can this multicultural reality of Australia be evangelised, and how do the evangelising cultures of these ethnic communities stir up the spirit of evangelism in Australia?
Sojin Sebastian is the Director of the Youth Apostolate, Syro-Malabar Eparchy of St Thomas the Apostle, Melbourne and the only lay director for the youth apostolates in the Syro-Malabar Church (the third largest in the Catholic communion). He is a Fellow of the Institute of Managers and Leaders. Sojin started his leadership journey in childhood and was an Archdiocesan president of Cherupushpa Mission League (the biggest missionary organisation for laity in Asia) at 14. He has held many leadership and advisory positions nationally and internationally with various ethnic groups, ecclesial movements and within the Catholic Church. Sojin moved to Australia in 2009 with his family. He is married to Priya, and they currently live in Sunbury, Victoria, with their six children.
SESSION TIME:
Saturday, 22 October @11.00am AEDT