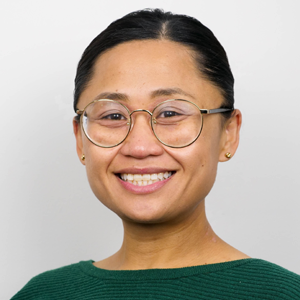 "I have called you friends" (John 15:15): Youth Ministry post-COVID
Following two years of lockdowns, young people are experiencing the effects of uncertainty and isolation. We recognise the need for community, but what does that look like today and how does that impact the way in which we invite young people to view and engage with faith, life, and Church?
Qwayne Guevara is passionate about building community and has experience co-creating opportunities where young people are welcomed to foster authentic friendships, realise their gifts for mission and service, and encounter Christ in their daily lives. She founded The Hustle Society; a warehouse space featuring a basketball court and common areas for gathering, is co-owner of Young Lions Café, and is a leader of Embers Basketball; a women's ministry. She spent several years in advocacy and law before a profound encounter of God at WYD2016 compelled her to pursue a call to ministry locally. Qwayne holds a Master of Laws in Dispute Resolution and is studying a Graduate Diploma of Theology at The University of Notre Dame. She is currently Manager, Catholic Youth Parramatta.
SESSION TIME:
Friday, 21 October @7.10pm AEDT