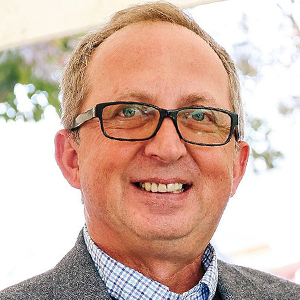 Joy-filled missionary disciples
Every aspect of our life influences our state of wellbeing. It's a complex combination of a person's physical, mental, emotional, spiritual and social health factors. In this presentation we will focus on well-being from a spiritual perspective. Jesus was the most calm, peaceful, content, and happy person. A review of Jesus's life reveals some interesting "ingredients" for ideal mental health. When we encounter at least one Christian who is clearly joyful, welcoming and in relationship with God, a curiosity about one's own relationship with God is created. This curiosity leads to openness and seeking.
Fr George Kolodziej SDS is Congregational Leader of the Salvatorians in Australia, Chaplain at CEWA, priest advisor for CSPWA, council member of the CYM Committee of Management and a registered Clinical Psychotherapist/Counsellor. From 1997–2000 Fr George worked as chaplain at Chisholm College and from 2000-2007 as chaplain at St Leo's Catholic College, Wahroonga NSW. He holds two Master's degrees in Theology and in Psychotherapy and Pastoral Care. He worked for many years in a recovery centre for drug addicts and alcoholics in NSW during which time he was also involved in youth ministry and WYD pilgrimages.
SESSION TIME:
Friday, 21 October @7.10pm AEDT