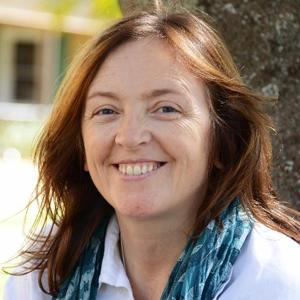 Preaching: A right and responsibility of all baptised
Preaching is an essential aspect of our shared baptismal calling to share in Jesus' prophetic ministry to the world. And yet, it is an area of our wonderful Catholic faith-life that has often been neglected or assigned exclusively to those with specific roles of leadership of the ecclesial community. And yet, it is a responsibility born of our identity as Christians who have known what it is to be loved in Christ! It is also a birth-right of those who have been called children of God, essential to the very life of God within us, which grows when we share it. But when, and how? It's not that difficult.
Dr Maeve Heaney VDMF is a consecrated member of the Verbum Dei Community and Director of the Xavier Centre for Theological Formation at Australian Catholic University. She specialises and teaches in the areas of theological aesthetics, music and spirituality, as well as lecturing in systematic theology at ACU and at Holy Spirit Provincial Seminary, Queensland. Dr Heaney has extensive experience in the area of ministry and theological formation, with a specific passion for the importance of prayerful and intelligent preaching of the Word of God. In 2021, she co-founded with a group of other ministers the Xavier School of Preaching. She is President of the Australian Catholic Theological Association (ACTA).
SESSION TIME:
Thursday, 20 October @7.10pm AEDT