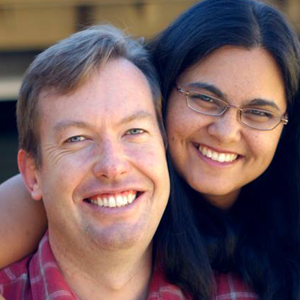 Building an effective marriage and family catechumenate
Through accompaniment and witness, Pope Francis is calling families to be a cornerstone for evangelisation in the world today. How do we help families become an encounter of God's grace and love? In recent years, Pope Francis has been calling parishes and Church communities to support and evangelise through the development and implementation of effective marriage catechumenates. What is a marriage catechumenate? And how can we implement sustainable initiatives that call and equip couples and families? This keynote explores opportunities for strengthening and equipping couples and families in our community today.
Derek is a counsellor and Director of the Centre for Life, Marriage and Family, an agency of the Archdiocese of Perth that provides marriage education and counselling services to couples and families. He is also a sessional lecturer for the University of Notre Dame (Fremantle) in the Discipline of Counselling. Derek is a member of the Australian Catholic Life, Marriage, and Family Council, an advisory body of the Australian Catholic Bishops Conference. He also serves on the board of Fertility Education Australia, an organisation that distributes federal funding to centres around Australia to assist with providing quality sexuality, health and relationship education for schools and community groups. He is married to Karen and together they have nine children, one dog and a cat. They enjoy curry and red wine.
SESSION TIME:
Saturday, 22 October @4.10pm AEDT