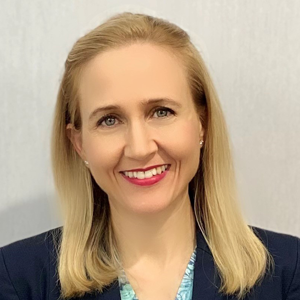 Desiderio Desideravi – Unpacking Pope Francis' Apostolic Letter on the Liturgical Formation of the People of God
The latest apostolic letter from Pope Francis, Desiderio Desideravi, is a valuable starting point for examining how the liturgical celebration might be entered into more deeply and recognised as a privileged place of encounter with Christ. The Pope communicates his urgent wish for a serious liturgical formation, both for the liturgy and by the liturgy, so that people come to experience the profound mysteries conveyed through the sacramental signs. The liturgical event will be explored not only as formation for the work of evangelisation, but indeed as a key moment of evangelisation itself, since liturgy well celebrated cannot help but draw those present into a dynamic encounter with Christ that leads to a conversion of heart.
Clare Schwantes has been the editor at Liturgy Brisbane since 2012. Her role includes preparing annual publications such as the Ordo and the Daily Mass Book on behalf of the Australian Catholic Bishops Conference. She is also responsible for the design and ongoing evolution of the electronic liturgy planning program, Liturgia, which is used widely in schools and parishes around Australia. Clare has a Master of Theological Studies (Liturgy), Bachelors of Education and Psychology, diplomas in Editing and Publishing, and is a PhD candidate at the University of Queensland. Clare is the Chair of the National Liturgical Council, secretary of the Brisbane Archdiocesan Commission on the Liturgy, a member of the Australian Academy of Liturgy and is on the editorial board of the quarterly journal, Liturgy News.
SESSION TIME:
Thursday, 20 October @7.10pm AEDT