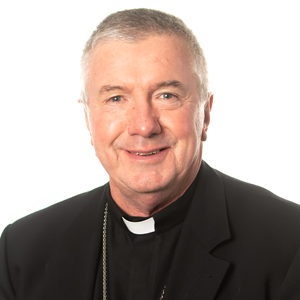 Plenary Session: Evangelisation
In the second Plenary Session of Evangelise, Archbishop Christopher Prowse will explore evangelisation in a synodal way for today's Australia, followed by testimonies and dialogue between local leaders. This session will be hosted by the Archdiocese of Canberra and Goulburn.
Archbishop Christopher Prowse was ordained a priest for the Archdiocese of Melbourne in 1980. In 2003, Pope St John Paul II appointed Archbishop Prowse as an Auxiliary Bishop of Melbourne. In 2009, Pope Benedict XVI appointed Archbishop Prowse at the Bishop of Sale, and in 2013 he was appointed as the Archbishop of Canberra and Goulburn by Pope Francis. He also serves as the chair of the Bishops Commission for Evangelisation, Laity and Ministry. Archbishop Prowse has a keen interest in the work of evangelisation, demonstrated by his vision for the Archdiocese of Canberra and Goulburn, which is to bring all things together in the encounter with Jesus Christ.
SESSION TIME:
Friday, 21 October @9.30am AEDT