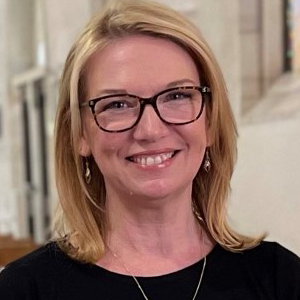 Plenary Session: Discipleship
The fourth Plenary Session of Evangelise will be hosted by Our Lady of the Southern Cross Parish in Springfield, Queensland. The parish leadership team will discuss discipleship in action, before the Archdiocese of Brisbane's Chantale Wilson will explore the discipleship of children and families.
Chantale Wilson has been engaged in work and ministry to children and families for 30 years. She is a registered teacher with qualifications and experience in Early Childhood, Primary and Religious Education and experience in coordinating Catholic children's ministry in various settings. In her role as Associate Director, Children and Families with Evangelisation Brisbane, Chantale is dedicated to creating opportunities for children and their parents to encounter Jesus, find their home in the Catholic Church and thrive as missionary disciples in their own right.
.
SESSION TIME:
Saturday, 22 October @9.30am AEDT