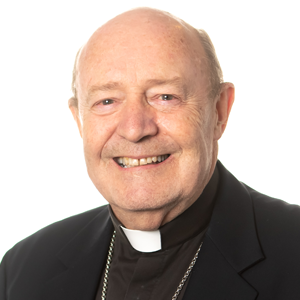 Plenary Session: Encounter
In the third Plenary Session of Evangelise, Archbishop Julian Porteous will discuss the importance of authentic encounters with Jesus, followed by the sharing of personal stories of encountering Jesus. This session will be hosted by the Archdiocese of Hobart.
Archbishop Julian Porteous was ordained a priest for the Archdiocese of Sydney in 1974, before he was named Auxiliary Bishop of Sydney by Pope St John Paul II in 2003. He was responsible for evangelisation and renewal in the Archdiocese of Sydney until his appointment as Archbishop of Hobart in 2013. Archbishop Porteous is a member of the Bishops Commission for Social Justice, Mission and Service. He is a regular speaker at conferences and events, both in Tasmania and on mainland Australia, as well as overseas, and is Patron for Shalom Media Australia.
SESSION TIME:
Friday, 21 October @6pm AEDT