Our Journey to Easter: Living in Easter hope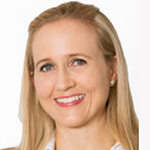 Last year, Christian communities in Australia and around the world experienced an unrecognisable Easter. Churches were closed. People were forbidden to gather.
In response, various initiatives were suggested in the hope that people might at least be able to stay connected to their parish church. Perhaps people could come and collect a blessed palm leaf on Palm Sunday from a large basket outside the church? Perhaps they could take a small vial of Holy Water from the church grounds on Easter Sunday. Each of these suggestions was considered too risky. People were told to stay away.